Italy Course 2017 - Day 1 & 2- Brett Harkness Training
Brett Harkness Training - Italy 2017
Day 1 & 2
In October 2017 we embarked on our Lighting course to the beautiful Italian province of Pisa. Setting off for an early start from Stanstead airport. With 13 extra bags of kit Richard & I unpacked the car & headed for check in....where we met our fabulous internationally acclaimed make up artist/stylist Jo Leversuch & Hair Dresser Gareth from ( Aqua The Salon. )
Arriving in Pisa we met up with the other photographers and picked up our mini bus to head off to the beautiful Villa de Corliano just 20 mins from the centre of Pisa. Upon arrival we met Kristie , my wife & business partner of 18 years who had flown ahead to make sure our welcome drinks & food were set!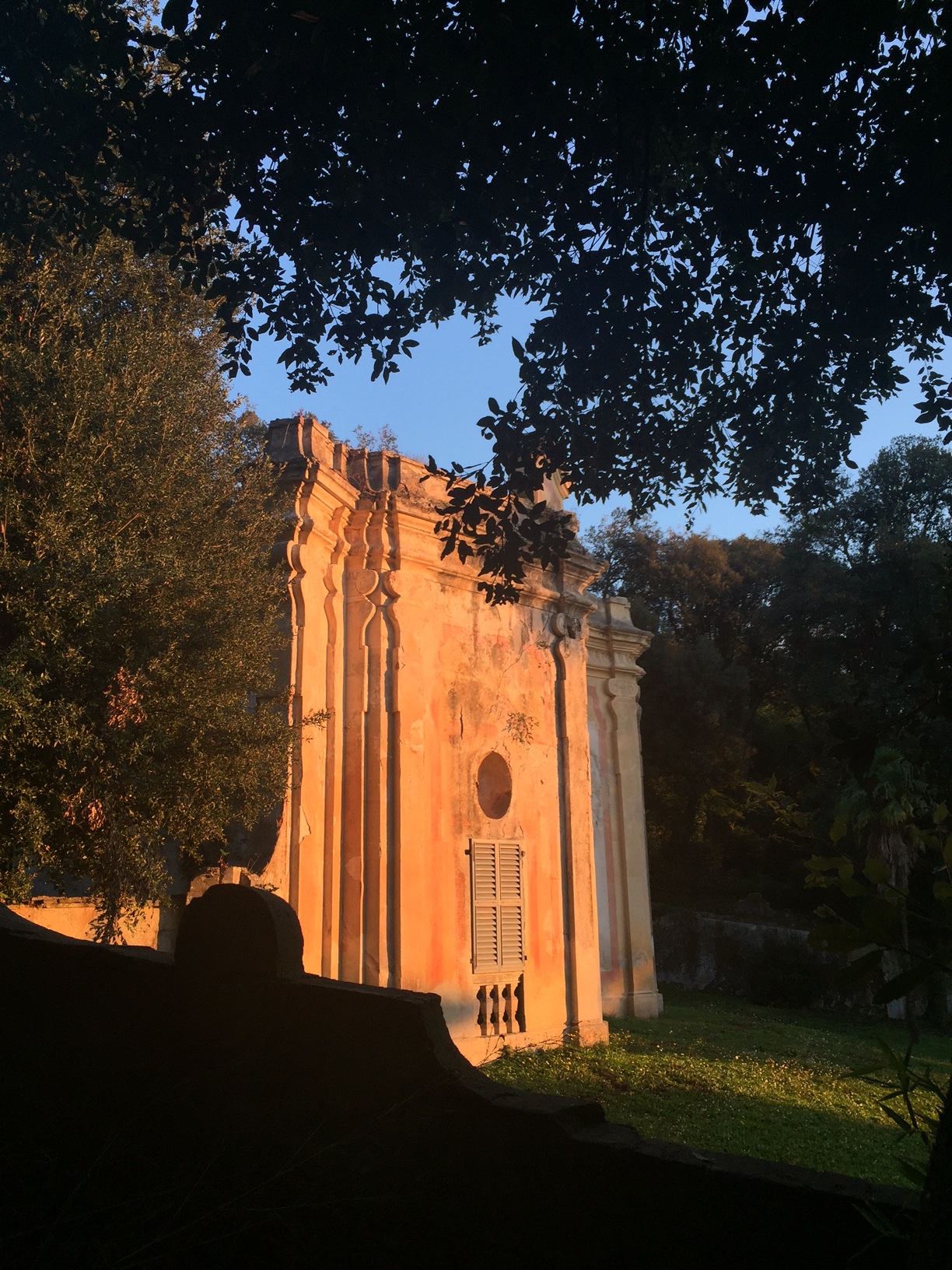 That afternoon we had a few hours to rest and drink some wine whilst Richard & I planned the shooting for the next two days. The photographers were taken to their rooms where they received little goodie bags complete with a journal to record the events of the next two days! That night we ate at the restaurant attached to the Villa and had a fabulous local 4 course meal with wine & coffee. People then had the option of having an early night to get ready for the days shooting the next day or to take a drink to the lounge in the Villa.
After breakfast the next day we gathered on the terrace to discuss the upcoming shot - whilst the days models - Giulia Pisani & Alice headed off to hair & make up for the first looks. We brought a lot of equipment with us to make sure we had the best looks we could possibly do.
Including:
Elinchrom ELB 1200 | 400 & Ranger RX Speed AS packs
Various Elinchrom modifiers - 6ft indirect - 135 octa - 2 - 44cm dishes & grids - 2 small dish & grids - OCT gels - smoke machine - various Manfrotto stands & booms - Lee ND filters and hoods
Fabulous headpieces from Mystic Magic Designs
Dresses & beautiful accessories from - Bex Bridal
Stunning outfits & accessories from CCAD ( Cleveland College of Art & Design )
The first look we kept it simple with Giulia wearing a dress from Bex we looked at using daylight first then slowly introducing flash and building up our set as we went. We were also lucky to have the support from some great companies on the course :
Ricoh Pentax ( Which I am ambassador for - were on hand with an extra medium format 645z camera.
Lee Filters - were great and made sure we had enough ND filters & holders / hoods so everyone was shooting what I was shooting.
Each of the photographers had ample time to shoot, looking at it in their own way. Whilst I took time with each of them to explain what kind if image I was looking to achieve & the thought process behind using certain modifiers and techniques.
We then took a break, a quick coffee and chat about the shot looking at everyones cameras and making sure we were al on the same page! We then turned our attention to Alice who was our next local model who was also wearing a vintage dress from Bex Bridal. Her make up was beautiful as was the hair. For the second shot we stepped up the technique a little adding lights as we needed them, also our first trip out for the smoke machine.
Our aim with this set up was to turn the mixed daylight into a dreamy evening light. The side building of the old olive press house was a perfect opportunity to ad some light from different directions giving a great point of origin to the light.
Using a 3 stop Lee ND filter allowed us to get rid of a lot of the ambience whilst keeping the shutter within or on the 125th mark. It was one of my favourite shots of the course. It was so soft and scene changing. We use the smoke to ad atmosphere to the image. To give the rear lights some purchase and something to grab onto!
Before lunch Gareth & Jo turned Giulia around pretty quickly with a quick change of outfit and a great quick hair do by Gareth, our wizard of hair for the course! A stunning raven headpiece was worn also from a student at CCAD.
This shot was a little harder to execute as we stepped up the technique and started to look at using the sun and filling in the shadows. It was important for me to light the face as softly as we could all at the same time of not blowing the sun highlights. A tricky technique as we were limiting the shutterspeed to 125th max ( as this is the max flash shutter sync of the Pentax 645z that I am using ) I wanted everyone to achieve the same thing & thus use the same ND filters I was to achieve this. After everyone had had time to capture this image we moved Giulia closer to the back steps of the Villa. We added a cloak to her outfit ( also from CCAD ) to ad another dimension to the outfit.
I knew I wanted to ad a little flare to the top of this image to give it a little depth & sparkle so Richard put a light inside the Villa , shooting through the glass ( the best chance of getting flare) this brought the shot alive and gave us all what we were after!
After a fabulous start we headed for lunch of Pizza & cake!! mmmmm & maybe the odd glass of wine!! I think everyone could have done with a siesta at this point but no rest here! With our team raring to go for the afternoon session we eagerly set up for the next shot. By this time hair & makeup were stepping it up a gear all the time. With every look the image was getting stronger and the models more fierce! We brought a lot of outfits and accessories because although I had visited the venue beforehand we couldn't really piece model with outfit with location until the day itself!
The next look was with Alice and a different look for sure!
This was a great shot to execute as the sun was helping us out now instead of becoming a hinderance. We talked about the location for this image & I left it to a group decision as to what background to choose. It worked a treat! We had to put the 135 octa very close to the subject as to get a lot of power from it and to wrap the subject with light. Using the gold & silver side of the reflector on her left this allowed us to bounce a little light back to fill in some of the shadows on her face. The sun was our second light lighting the background nicely to give us just enough definition in the leaves.
With the afternoon light going down quite quickly we headed off back to the Villa steps to give the models a bit of a rest and to give our young members of the crew a chance to shine! ( Jane - one of the photographers on the course who lives in Pisa was a great help to me in organising this course - her two beautiful kids were home from school and raring to go to be models! Alongside my own two kids they had a chance to see what being on a shoot was like ! )
With the light fading fast the race was on to try and get another shot in. Keeping this one simple would be key to its success. Again looking for a suitable background we waited until Giulia came downstairs to see what she was wearing so we could match her up with the surroundings... We walked around the back of the Villa and wow - the facade that adorns the rear grounds was lit by the setting sun! A perfect background for this set....
A two light set up for this shot with the amazing background being touched by the setting sun.We set up a 135 octa with the amazing ELB 1200 w in it and a rear light was quickly added further up the slope to give some depth to the image.
At this point with the sun setting ... a very .. very strange thing happened! The local police force turned up! Apparently the Villa owner hadn't collected our passport numbers on arrival. The police had come to check up on this and to see what was going on! As we had time for one more shot the scene was set and for the good!
With Alice coming downstairs dressed in a long coat from Bex Bridal we had an opportunity to produce one last image.. with the help of the local police force ofcourse! Upon leaving the Villa with their duties done the last set of the day was underway. Jane out Italian speaking photographer asked them if they would like a picture taking! I asked - " with or without the models?" They said - " you decide! " ofcourse I said - "with the model!" They ofcourse obliged and a moment and image was created that will stay with me for a long time!
What an amazing first day we had on this awesome course. Much fun was had alongside all the teaching. I endeavour on all of my courses to teach as much as I can. To give people the chance to shoot by themselves with my guidance and techniques. We create a relaxed environment which is perfect for learning. Its not just a course , it's an experience .. one which i guarantee you won't get anywhere else with this degree of learning , expertease & above all beautiful imagery.
After everyone had time to freshen up we headed off to a local restaurant for dinner. A great night ensued with great company and great food.
Day 2 coming soon with more BTS shots, video and some great images...