Great British Canoe Team - Shoot
A fantastic shoot at the GB Canoe team's training ground outside of London at the Lee Valley White Water Centre. The brief was to produce some portraits of some of the main canoeists - but with a difference. I had always seen action shots etc.. but this was not part of what I wanted to shoot on this day. I wanted to produce some emotive & beautifully lit portraits - something not seen before. Shooting the canoeists in the water came with its own challenges and getting wet was part of the fun of the shoot! Although it was freezing!
The day started very early with a 4am wake up call. The car was packed with all the gear that I knew that I was going to need for the shoot. When shooting portraiture I always shoot with my preferred camera Pentax 645z.
My equipment list includes:
Pentax 645z | 90mm | 35mm | 25-45
Elinchrom Ranger Rx Speed AS x 2
Elinchrom Octa 135 | Rotalux 70 | Octa Indirect 185
Pocket Wizard Plus II & III
Smoke Machine
Lee Filters ND3 x3 & Wide Angle Hood
Manfrotto stands & various bags
Extension cables x3
Lexar SD
The key to the success of the shoot for me was to make sure I could get as near to the surface of the water as I could. Upon arrival I met up with my assistant Neil and we headed off down to the course. Looking for the perfect spot to set up my lights. I knew that we couldn't move the lights too much due to time limitations once we were set up so scouting out the location was key before bringing in the lights. Once the location was found we set up the gear and started to test.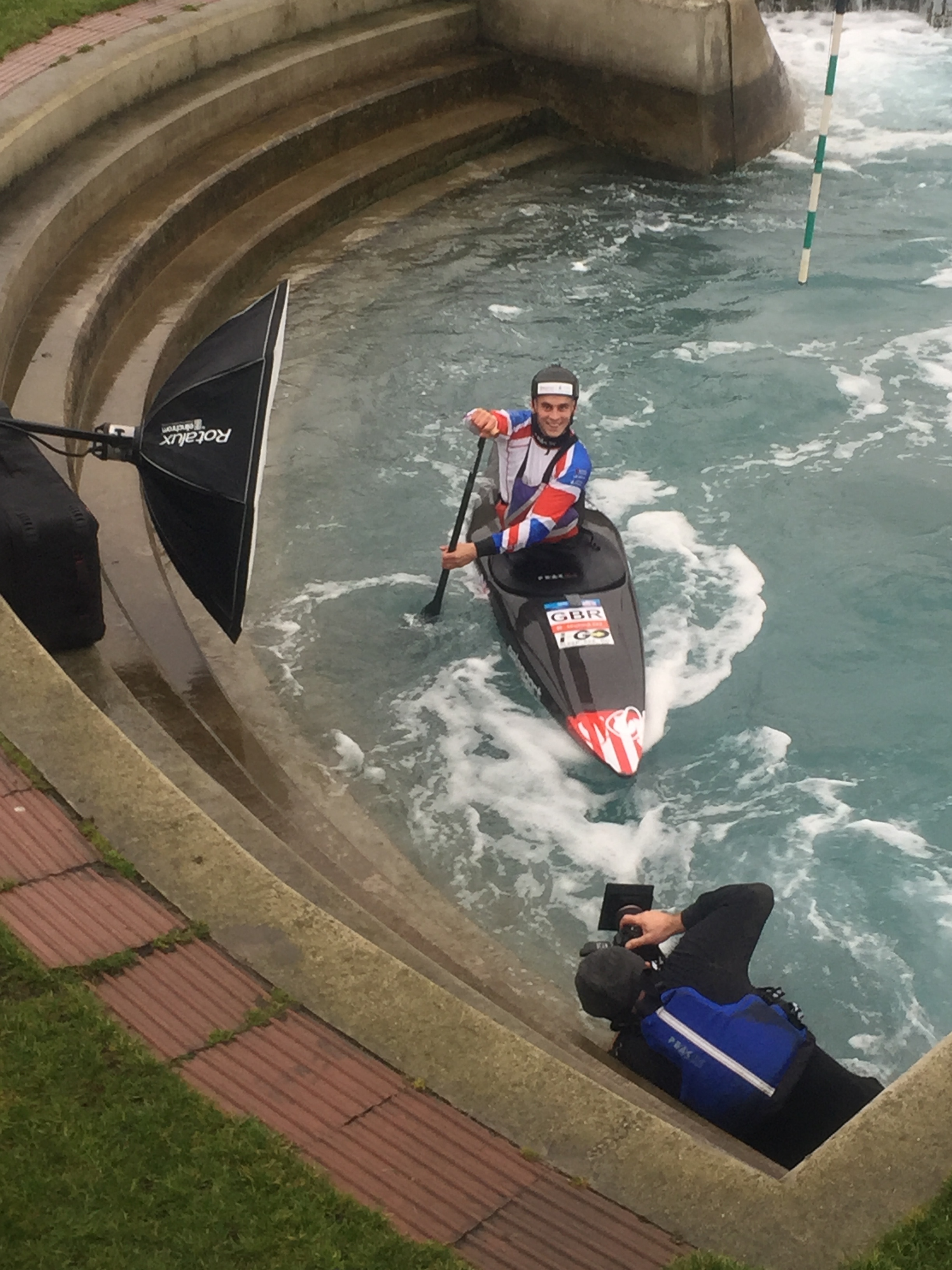 I started off shooting out of the water - we had a main fill at 45º to the subject to give shadow to the face. We also had two back light in place, one with a grid on it to throw some light to the opposite side of the head. Another with a CTO gel to light when needed the smoke. Shooting a subject that is not still is not easy with an ND filter over the lens. But in order to shoot wide open at f2.8 - f3.5 I have to kill some of the ambience. The top shutter speed of the 645z is 125th sec. As the shoot progressed I got deeper and deeper into the water! I guess in order to the get the best shots it was a gamble worth taking!